Where do I view and update my personal info?
If you're on the desktop browser, you can view your ShopBack personal information here.
Alternatively, you can manually view your personal Account Information by following steps as below;
1) Sign in to your ShopBack account
2) Go to Profile Account (on top-second from the right)
3) Go to Account Information (list number 2 from the top)
4) View/Edit Account Information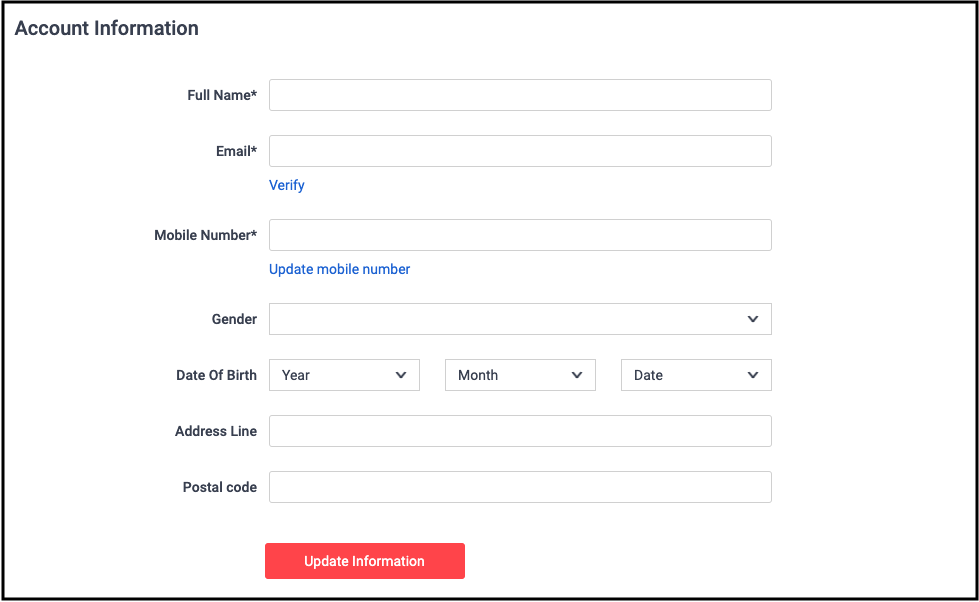 If you're on the ShopBack app, tap on the user icon at the top right of the screen (Refer to screenshot below), then tap on 'Personal Information'.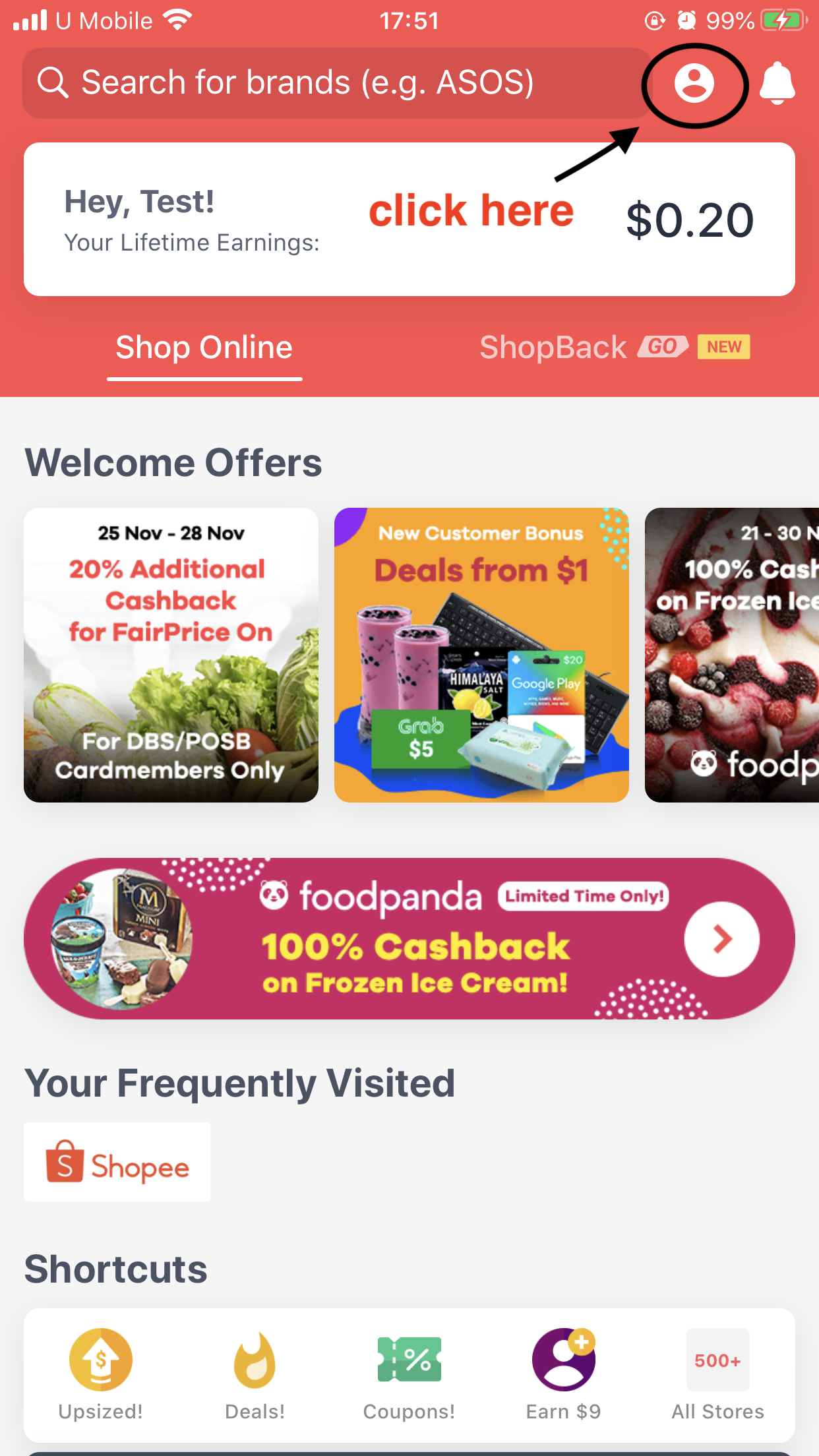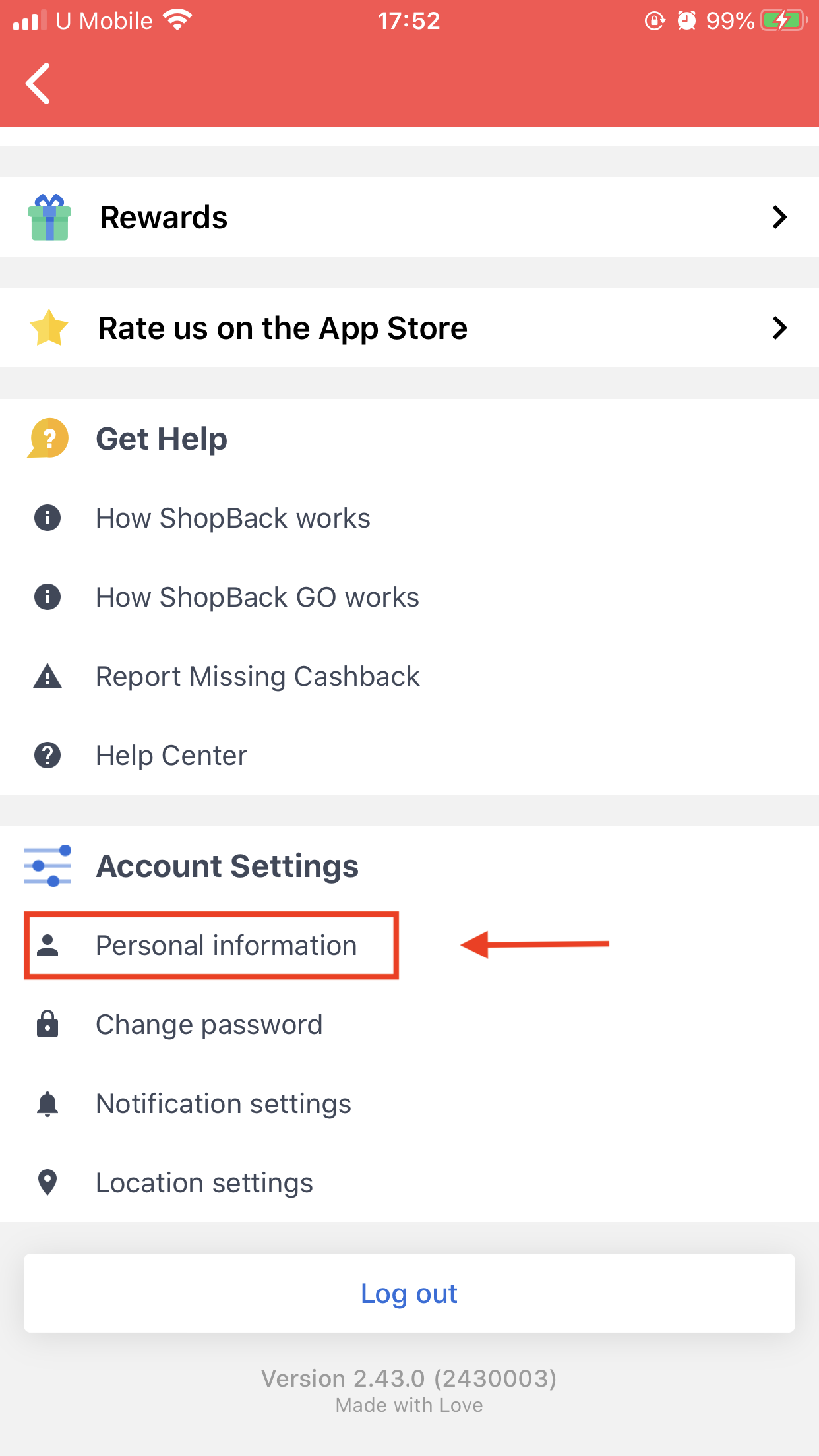 By following these steps, you are able to view and edit your personal information. :)
Please contact our friendly HappyBag bot here if you have any further concerns and we will be at your assistance.
Can't find what you need? Reach out to us!