What do I do if I am unable to log in?
There could be several reasons why an account is not able to access, it could be because;

1) Wrong password/Forgot password
You are able to reset your password at the login page by clicking on "Forgot Password" or you can also click on the link here, https://www.shopback.sg/forgot to reset the password.

2) The account is linked to Facebook/Apple ID
Please attempt to login to your account as "Use Email Address", or "Facebook", or "Apple ID".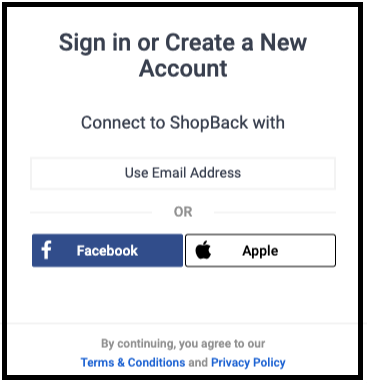 If the issue persists, not to worry, we're here to help!

Reach out to our friendly customer service team via chat by click here to get started, and we will be happy to help. :)
Can't find what you need? Reach out to us!