Why did I not receive my referral bonus?
Referral Bonus usually comes with a set of requirements. Please ensure to read through the terms and conditions for referral bonus here. To check on this from your end, click on Cashback Overview > Click on the bonus entry. You can refer to an example of the criteria as per the screenshot below :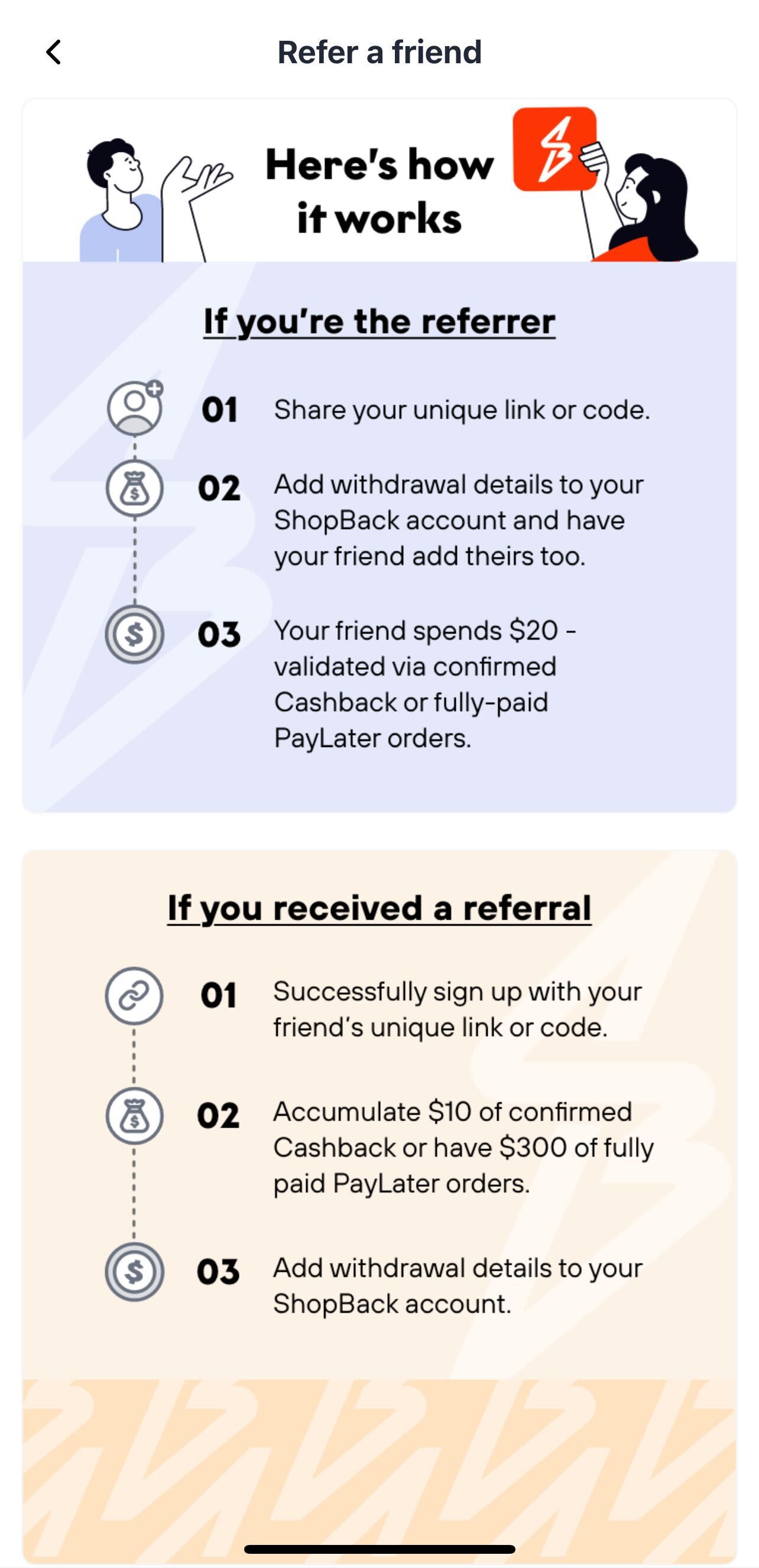 To ensure your referral bonus is in your ShopBack account, please fulfill all the above criteria.
Please contact our friendly Sparky bot here if you have any further concerns and we will be at your assistance.
Can't find what you need? Reach out to us!