Vouchers are a great way to earn instant Cashback and score awesome deals. They're also easy to use: Buy Vouchers for your favourite stores in advance, then apply them at checkout when you're ready to shop.
Types of Vouchers
You'll earn Cashback for all Voucher purchases but the amount may vary. Always check the detail page for more information including Cashback amount and other terms of use.
Cash Vouchers: They can be used once and you don't get any change back.
Store credits: They can be used multiple times and the balance is deducted as you go.
Pre-purchase deals: They can be used once in exchange for a product.
Please note that ShopBack Pay, ShopBack PayLater, and Online Vouchers are acknowledged as forms of online transactions by banks in Singapore.
Browse and search for Vouchers
Browse
Scroll down on the Home screen to find Voucher deals. Tap See all to browse by category.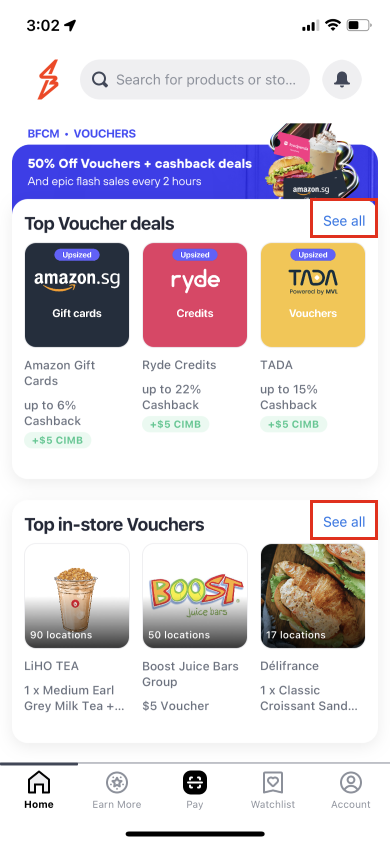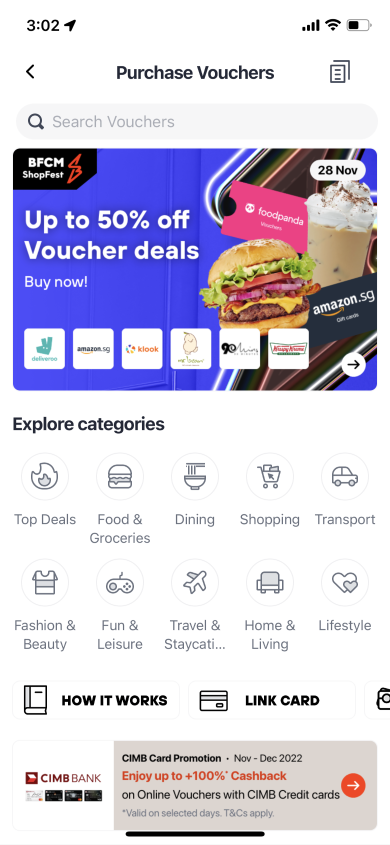 Search
Already have a store in mind? Enter the keyword in the search bar while in the Vouchers category. Then, select the value and quantity of the Voucher you want to buy. Tap Buy Now and follow the instructions for payment.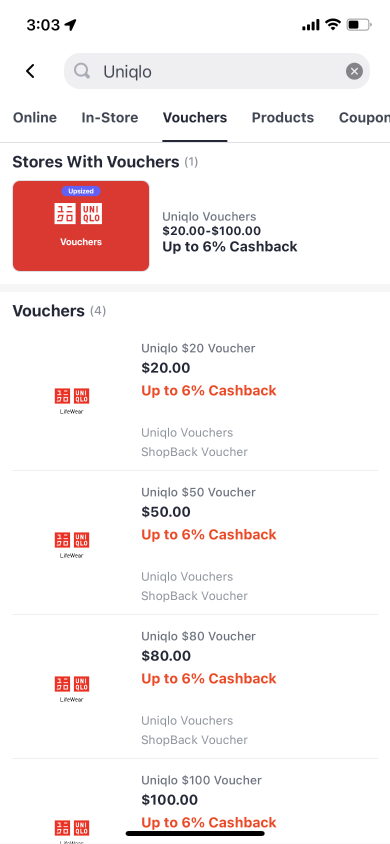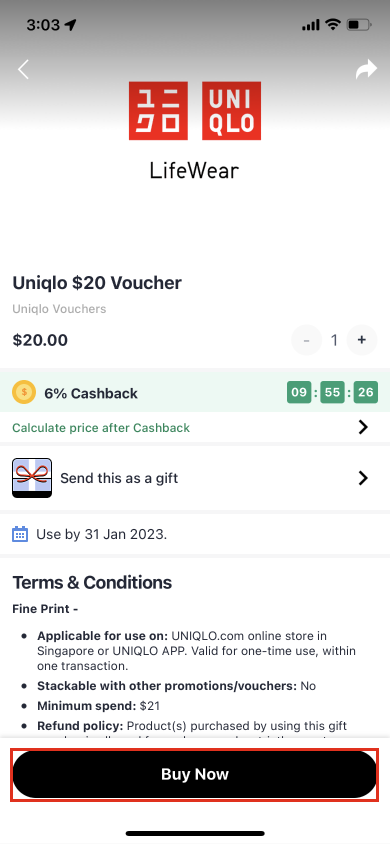 For more in-depth information on how to purchase Vouchers, check out our payment guide.
Where to find your purchased Vouchers
To see all your purchased Vouchers, including ones you've already used, go to Account → Purchased Vouchers.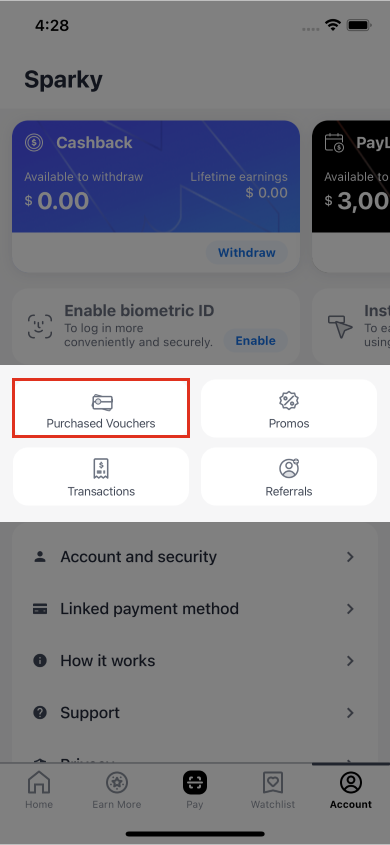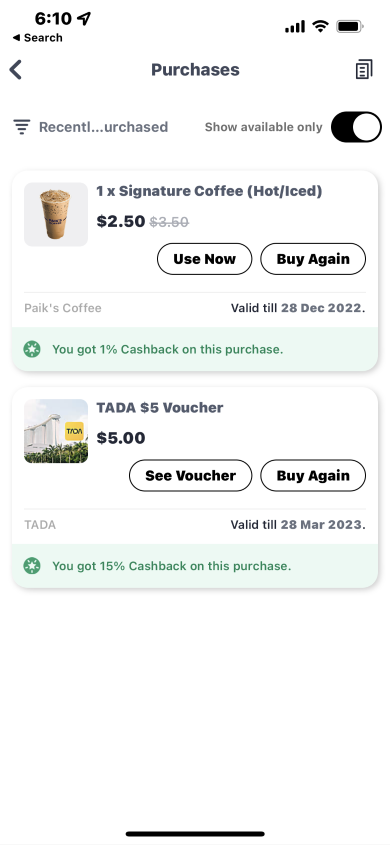 How to use Vouchers
Online Vouchers
In your Purchased Vouchers, choose the Voucher you want to use. Tap Use Now to receive your Voucher code or serial number.
Enter the code or serial number at the store's checkout page to redeem your Voucher.
In-store
Go to Purchased Vouchers and open the Voucher you want to use. Tap Use Now. Then, show the screen to the store staff to redeem the Voucher.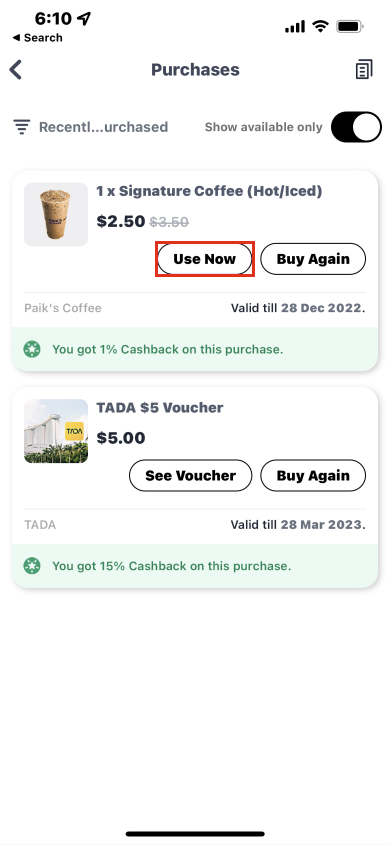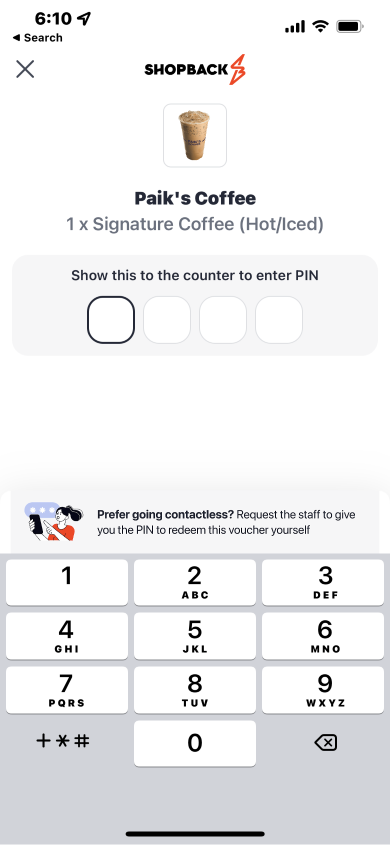 Buy with a friend
There are sometimes Voucher promotions that give you and your friend an upsized Cashback for buying the same Voucher. For more information, check out our helpful "Buy with a friend" Voucher deals guide.
Cancellation and refunds
For Vouchers
Most Vouchers, including store credits, don't allow:
Refunds or cancellations.
Validity extensions.
But always read the Voucher's terms and conditions for the most up-to-date info. If your store credit is cancelled, your Cashback will be rejected as well.
For pre-purchased deals
Refunds
To request a refund, contact Sparky, ShopBack's friendly virtual assistant.
We have to review each request on a case-by-case basis and might be subject to a 10% processing fee, based on the deal's terms and conditions. The request must be submitted within 90 days of your purchase date.You'll get your refund in 2-3 working days in the form of Cashback (minus the processing fee). If your deal is refunded, your Cashback will also be rejected.
Extending expiry dates
Unfortunately, we can't extend the validity of the deal past its expiry date.